Hi guys,
For today's post I thought it would be fun to share with you guys my vacation outfit and bathing suit choices. I want to map out for you guys what I had on, where I got them from, etc. Especially since this (fashion/style) is definitely something that I want to try incorporating more of in my future blog posts, so here we go!
If you guys haven't noticed through my Instagram posts, when it comes to my style, I'm super simple. Like don't get me wrong, I love to be able to get dolled-up every so often, beat my face and throw together a cute outfit, but generally, my style is simple and always has been.
Simple and cute is how I would describe it, although I am trying to little by little step out of my comfort zone and expand on my fashion sense, but that's a discussion for another post.
So without further adieu, let's get started…..
* * * * * *
I was actually pretty pleasantly surprised because in the midst of preparing for our trip to Thailand, with the exception of a few bathing suits and rompers/jumpers, I really didn't buy as much stuff as I thought I was going to.
You know, the excitement of going on vacation so wanting to go a little crazy whenever you go shopping? Yeah, that didn't happen too much. But I guess that was actually pretty okay, for my wallet's sake anyway haha.
Clothes:
The airport outfit: Regardless of how near or far the distance is, I think that an airport outfit should always be something that you'll feel comfortable in; which is why I think this outfit is cute, simple and super comfortable especially for that 22-hour flight we had.
Top: FashionNova 
Leggings: Garage
Sneakers: Adidas NMDs
2.
Sightseeing outfit: 
Sunglasses: Quay Australia from the Jaclyn Hill collection.
Tank top: Garage although I bought this in-store a few years back when I worked there, you might get lucky and either find it on the site or find something better! They have a ton of cute stuff here.
Shorts: They're actually from Charlotte Russe, and a pair that I, again, bought a few years back. BUT, being that they shut down for the time being and no longer have a website running, they may be a little hard to find, although you could probably go ANYWHERE and find similar ones.
3.
The 'Playing with Tigers' outfit:
This entire outfit was from Garage, here's a link for the shorts and here's a link for the tees and tank tops section since I can't seem to find the exact top on the site, although on the top itself it says "Every Summer Has A Story."
4.
Baby's Birthday Dinner Outfit: 
Dress: I actually bought this dress on the Pretty Little Thing website, but unfortunately, when I went to check it out, all of the sizes were sold-out. They do, however, a few alternatives that you could check out if you were interested in it at all though.
Sandals: Forever 21
* * * * * *
I'm actually a bit disappointed because there were 2 other outfits plus some accessories that I had worn out there which were SO cute and fitting for the general Thailand/vacation vibe of it all, but I never got any pictures in them….ugh!! Don't you hate when that happens?! 🙄
This romper was one of them which I actually wore on one of our first days in Thailand when we were kind of just walking around, taking in our surroundings and then ended up at the beach afterwards. Super cute, loose, stretchy and comfortable which were all necessary things especially for that blazing 90+ degree weather in Thailand. If interested, you can click here to check it out and purchase it. It's actually sold-out in all of the sizes on the site right now, but FashionNova is usually pretty good with restocking their stuff, so you can add your email address and get notified when it's back in stock!
This jumpsuit was another one. Very chic, island vibes sort of outfit. It's more on the dressy side, I think, so I actually saved this to wear it out with Diego for one of our more done-up, fancier dinner dates. Click here to be able to check it out. This one unfortunately too is sold-out in all of the sizes, but make sure to put your emails down so you can know as soon as it comes back!!
* * * * * *
Bathing Suits, Cover-Ups & Accessories:
Both the top and bottoms of this bikini are from Missguided. On this site (as are on most sites these days), you have to buy the top and bottoms separate, so here is the link for the bottoms. As for the top, I can't seem to find that specific color on the website anywhere, so it must've sold out because I remember buying it on sale, but they do have the exact same top in other colors. Click here to check it out in a nice charcoal gray color.
Oh and the sunglasses are actually Diego's that I borrowed and they're Ray-Bans.
2.
This one piece is also actually from Missguided although, again, it must be sold-out because I can't seem to find this suit anywhere on the site either. I looked back in my emails and found that the name of the suit is 'Brown Textured Ring High Leg Swimsuit,' for anyone that may want to do some more investigating to see if they find it anywhere.
3.
For this one piece, I actually bought it a while back from Barneys, but when I went to check the site to get the link for you guys, it doesn't seem to be available anymore either (WTF PEOPLE!?!). So, I checked around and although a lot of places either say it's sold-out or don't have many sizes left, I did manage to find it on this site called Bikini.com . I've never actually heard of that site but it is more or less the same price that I paid for the suit and they do seem to have all sizes available for it, so check it out!!
4.
I wore this cover-up a few times while I was out there to the pools, but predominantly when we went on our Phi Phi Island excursion. Even though it has like holes going all around it and it's pretty airy, the material itself was a bit heavy. It didn't bother me too much, but just keep that in mind if that's not really the kind of thing you're in to. I got it at Forever 21 for $29.90, and it was super cute plus it comes in another color, so I think it was worth it.
5.
Although, personally, I think Forever 21 is super hit or miss when it comes to their clothes, bathing suits, etc., I think that when it comes to their ACCESSORIES you're almost always guaranteed to find SOMETHING. Their accessories can be so cute and chic depending on where you actually go to find them. But, that being said, I got this hat from Forever 21 as well.
6.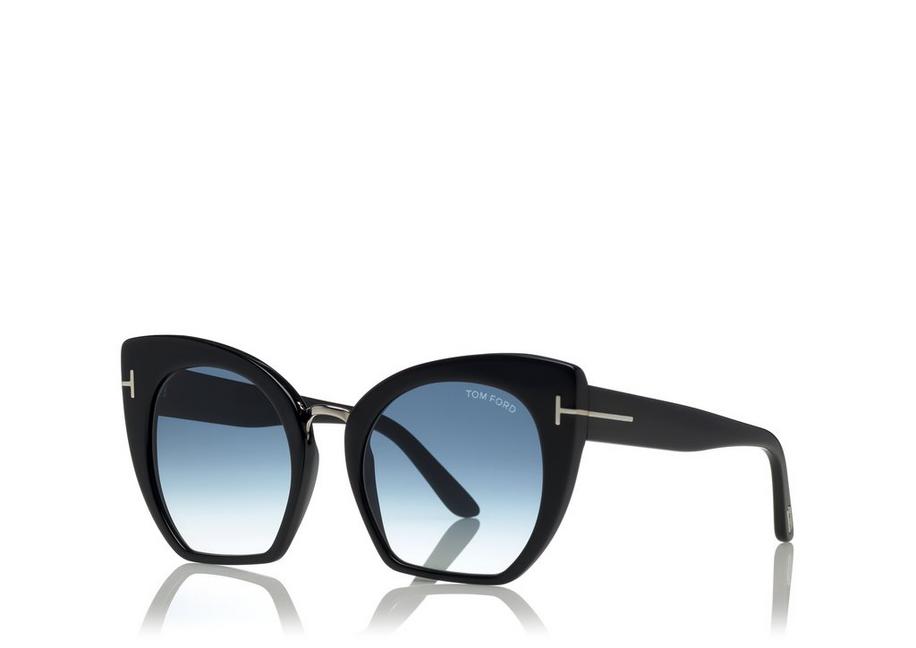 And then finally, there's these sunglasses.
I literally wore these for the first time EVER on our first day there while at the beach, and the waves were SO freakin' strong while we were in the water that at one point a huge wave came, not only knocking me out and making me fall on my ass in the water (yep picture that), but also completely smacking the sunglasses off of my face which caused me to lose them 😦 ….
Yes, I lost these Tom Ford sunglasses in the ocean while in Thailand and it was absolutely tragic when it happened…ugh 🥺. Hopefully I'll be able to replace them eventually, but that's the link for where to find them if you're interested.
* * * * * *
I hope you guys enjoyed this post. Let me know in the comments below or through social media if you happen to have any questions about any of the products I mentioned.
Please like, share, follow and comment and I'll see you guys in my next one!
-Xoxo, LeoGirl ❤
Follow Me On Social Media! 🙂 :
Instagram &Twitter: @Thatleogirlem
Snapchat: Carpe_diemx33
Facebook: Emily C. Hernandez
Send me emails for feedback and/or general thoughts or recommendations for future posts! 🙂
emilyhernandez817@gmail.com